Metrow Brands Valente Brothers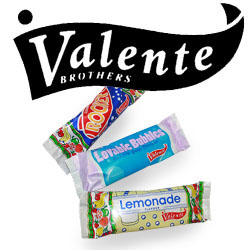 About Valente Brothers
The Valente Brothers company was formed in the 1930's by Italian brothers Joe and George Valente. Jean and Joe Capocci bought it in the 1970's and amalgamated it with Rossi's of London. This is when they moved to their current home in Hackney, East London.
Today, Valente Brothers is still run by Jean Capocci, and it has expanded greatly over the passing years.
Valente's owners have always taken a leading role in their local community and are very proud of the area. They're always happy to support local schools and charities with fund raising efforts.
The company has developed a great reputation, not only for their friendly and efficient approach to business, but also for the consistently high quality of their products.