Metrow Brands Britvic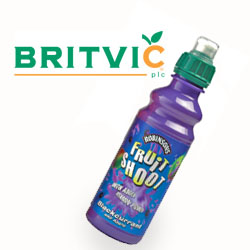 About Britvic
Britvic soft drinks are one of the two leading branded soft drink businesses in the UK. They have great brands such as Robinsons, Tango and Fruit Shoot, and also the exclusive agreements to make and distribute brands such as Pepsi and 7Up for PepsiCo.
They are dedicated to creating and building brands that delight their consumers and have a strong track record for innovation in products and packaging. With sales of over 1.4 billion litres of soft drinks every year, it's easy to see how they are the largest supplier of branded still soft drinks and the number 2 supplier of branded carbonates.
Metrow Foods stock a wide range of Britvic products, so you are sure to find what you are looking for.
Buy Britvic products
Description
Ref.
Price
Qty