Metrow Brands Carte D'or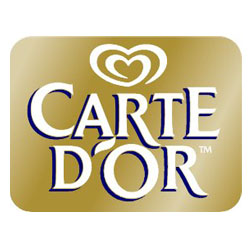 About Carte D'or
Carte D'Or is the number one brand in premium ice cream in the UK.
Try one of their many delicious flavours and you'll soon discover a new world of dessert heaven. It is not only a popular choice for the ice cream scooping cabinets, but also by chefs for back of house to accompany desserts.
Carte D'Or was first launched in the UK in 1990, with their firmly based values of natural unadultered flavours and high quality ingredients, which still remain to this day.
Buy Carte D'or products
Description
Ref.
Price
Qty
Carte D'or
---
Carte D'or products