Metrow Brands English Cheesecake Company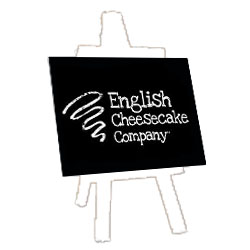 About The English Cheesecake Company
In the late 1980's two friends with a passion for all things cake-shaped, decided to start experimenting with all sorts of combinations to entice anyone with even half a sweet tooth. Huge chunks of chocolate, gooey toffee, cruncy honeycomb, crumbling cookies, fresh fruits and crackin' nuts were just a few of the ingredients that were piled high on these amazing cheesecakes, so divine they could not possibly be denied!
This passion soon became their business and The English Cheesecake Company was formed. They started small, pleasing one customer at a time, but word soon got out about their creations and the demand kept on growing.
Buy English Cheesecake Company Products
Description
Ref.
Price
Qty
English cheesecake company
---
English Cheesecake company products