Metrow Brands Mars Ice Cream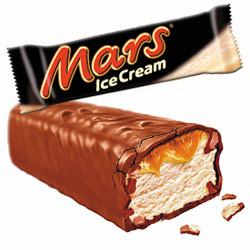 About Mars Ice Cream
Mars is the home of many well loved chocolate brands, of which many are now available as in ice cream. For everyone of Mars brands they are comitted to providing a great tasting product that gives pleasure.
To do this they always use the highest quality ingredients and exceptionally high standards of quality control. They offer a diverse range of products, enabling customers to choose the product just right for them.
Buy Mars Ice Cream products
Description
Ref.
Price
Qty
Mars ice cream
---
Mars ice cream products