Metrow Brands McDougalls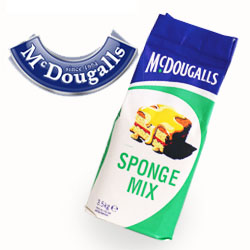 About McDougalls
The McDougall brothers first launced a 'yeast substitute' in 1864, and later a product called 'self raising' flour. These products revolutionised home baking; however the innovations didn't stop there. In 1972 the McDougalls company created another new market, by producing the UK's first ever baking mixes for easy shortcrust and flaky pastry.
Today the McDougalls brand spans a number of sectors, including flour, basic baking mixes, yeast and thickening granules. They are the UK leader in retail flour and are helping to make baking as convenient and as deliciously rewarding as possible.
Buy McDougalls products
Description
Ref.
Price
Qty
McDougalls
---
McDougalls products