Metrow Brands Delice De France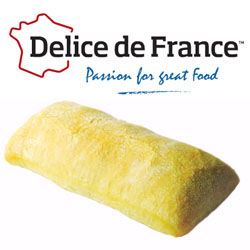 About Delice De France
Delice De France started as a small café in Barnes in South West London, and was the brainchild of Philippe Signolet, a french man with a great love for food. His vision was to prepare the finest breads and pastries using the best possible ingredients, and amongst all share this passion with his customers.
25 years later, although a little bigger, Delice De France still holds the same vision and name as Phillipe Signolet first had for his café. They are now the leading manufacturer and distributors for Bakery and Savoury products to the food service industry in the UK.
Buy Delice De France products
Description
Ref.
Price
Qty
No products found