Metrow Brands Tiptree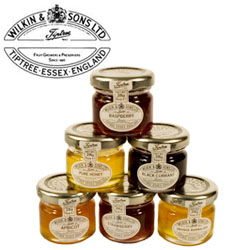 About Tiptree
Tiptree is the home of the Wilkin Family, and where their products get their name from. They have been farming in Tiptree and the close surrounding areas for nearly 300 years.
The very first Tiptree conserves were made at Tiptree in 1885 and much of the fruit used in their products is still grown there today.
Every single fruit that goes into any pot of Tiptree jam, is hand picked and sorted to ensure that only the best quality goes into making their much loved product.
Here at Metrow Foods, not only do we stock a variety of Tiptree jams, but also their condiments.
Buy Tiptree products
Description
Ref.
Price
Qty