Metrow Brands Lamb Weston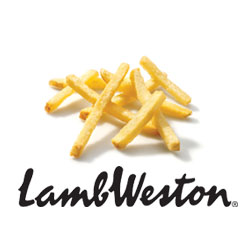 About Lamb Weston
Potato products are the most profitable food item on foodservice menus today. And no other product is so universally loved, so broadly versatile and available in so many styles, cuts and flavor profiles.
Lamb Weston, know it takes more than just putting potatoes on your menu to make them profitable for you. That's why we offer the broadest and most innovative line of quality french fries and prepared potato products in the industry.
Buy Lamb Weston Products
Description
Ref.
Price
Qty
Lamb Weston
---
Lamb Weston Products