Metrow Brands Colman's of Norwich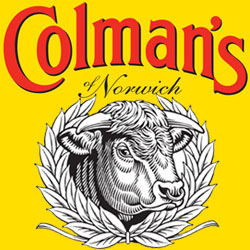 About Colman's of Norwich
Jeremiah Colman first began making mustard back in 1814, in a mill on the river Tas, near Norwich. Since then, Colman's have enjoyed a proud history creating great tasting family favourites.
Having earned their place on the Great British dinner table, they are still as keen as ever to bring you quality products made from the best ingredients.
Enjoy Metrow Food's fine selection from this great condiment and sauce maker.
Buy Colman's Products
Description
Ref.
Price
Qty